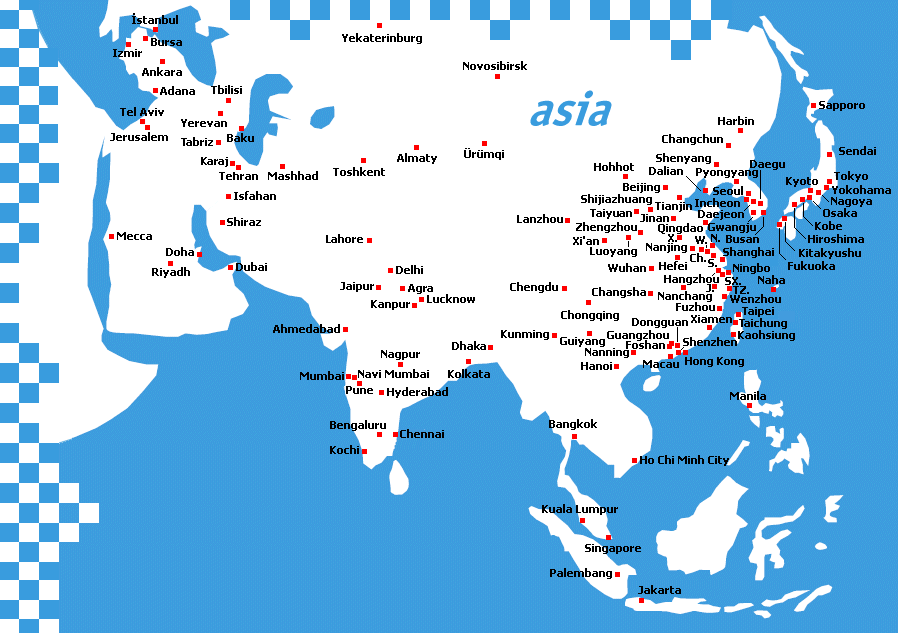 Metro, subway, light rail & tram systems in Asia (except trams in Russia):

Abu Dhabi | Ahvaz | Amman | Astana | Chelyabinsk | Colombo | Dammam/Qatif | Dhaka | Doha Tram | Hanoi | Ho Chi Minh City | Karaj | Kermanshah | Krasnoyarsk | Kuwait | Lahore | Navi Mumbai | Omsk | Pune | Qom (Monorail) | Riyadh | Taichung | Tel Aviv | Utsunomiya

external link

Wikipedia link

For cities with metro projects in China click here!

Trams in Russia:

Click here for a full list!
---

Asia links:
Photos of all Japanese subway stations
List of Asian Rapid Transit Systems at Wikipedia
KOREA: Future railway database
---
This site is permanently under construction and will grow with your help and contributions.We're looking for photographs to be included on many UrbanRail.Net-Asia pages!
Only original photos, please. Do not send photos taken from other websites!
---