METRO
Jakarta, located on the northwest coast of the island Java, is the capital of Indonesia, with some 10 million inhabitants in the Special Capital Region, and some 30 million in the larger metropolitan area known as Jabodetabek.
MRT
After several attempts to create a rapid transit system, a 15.7 km metro Line 1 from Lebak Bulus in South Jakarta to Bunderan HI in Central Jakarta finally started construction in October 2013, with the official opening celebrated in March 2019:
- 13 stations (6 underground and 7 elevated)
Line 1 is planned to be extended 8 km northwards to Kampung Bandan, Kota in North Jakarta.
24 Mar 2019: Lebak Bulus - Bunderan HI (15.7 km) - free service (revenue service from 1 April 2019)
LRT
LRT Jakarta - a first 5.8 km section was scheduled to open in time for the 2018 Asian Games, to be operated with 2-car trains from Hyundai Rotem, but was delayed:
11 June 2019: Velodrome - Kelapa Gading Mall (5.8 km) (limited service)
Since September 2015, the 42.1 km LRT Jabodetabek (Cibubur & East Bekasi - Cawang-Dukuh Atas) has been under construction, due to be finished at around 2021/2022. [Project Website]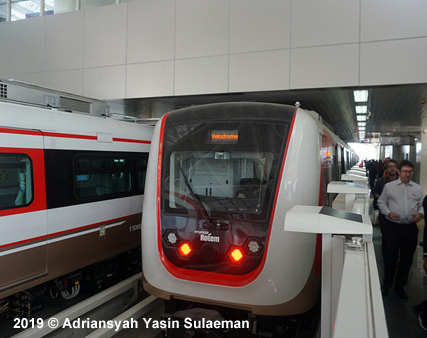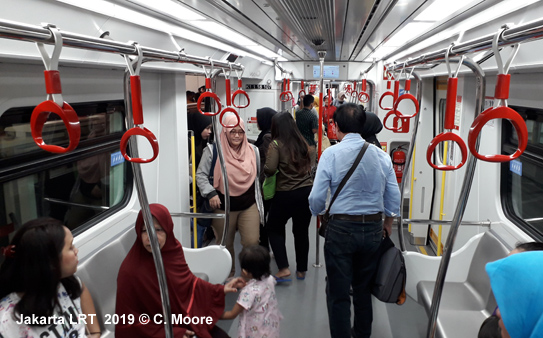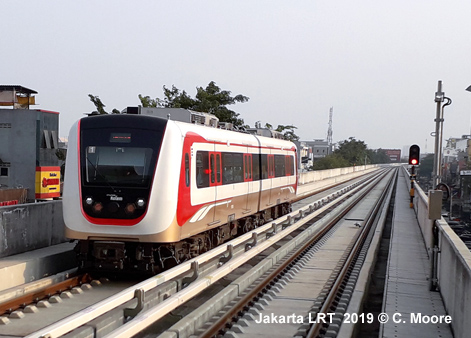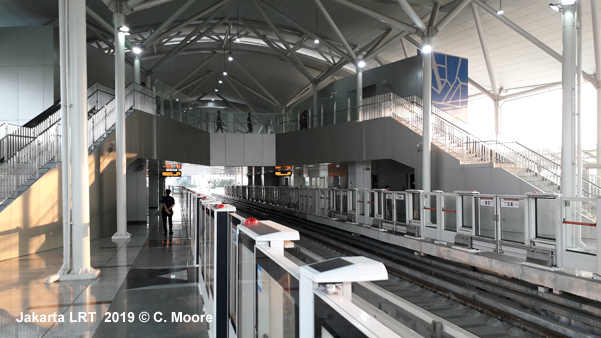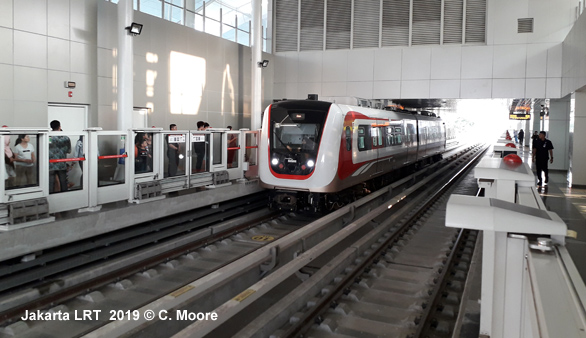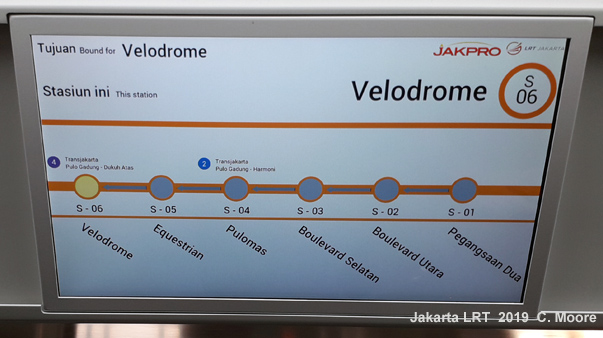 Projects
Commuter Rail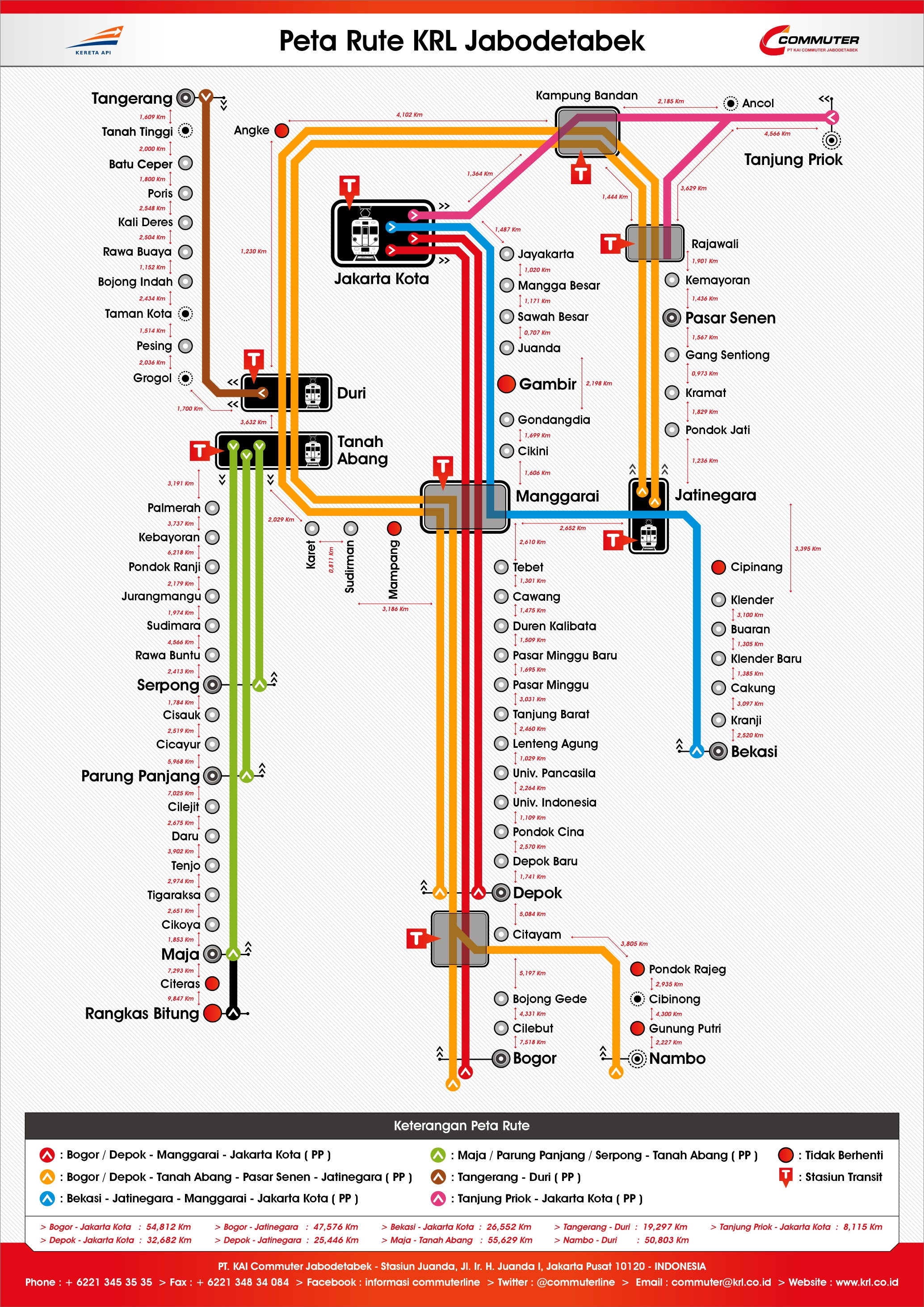 The Greater Jakarta area is served by a system of 7 S-Bahn-style commuter rail lines, known as KA Commuter Jabodetabek, using mostly second-hand metro and suburban rail rolling stock from Japan.
Click on map on the right to view original size!
Read Craig Moore's description of the KAI Commuter Rail system in this PDF!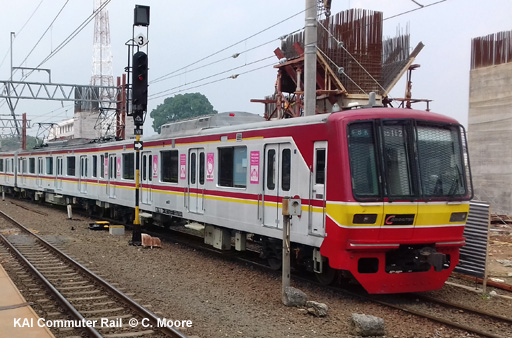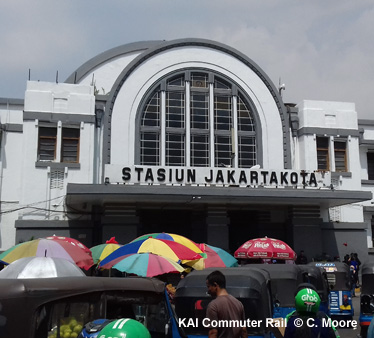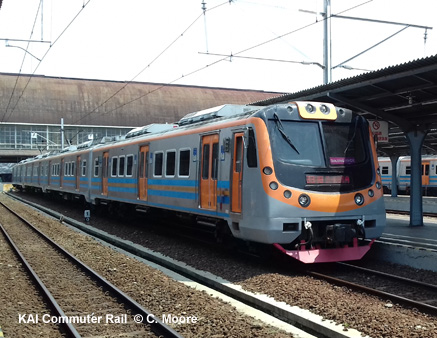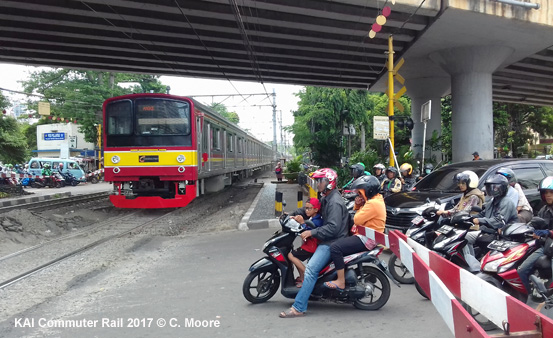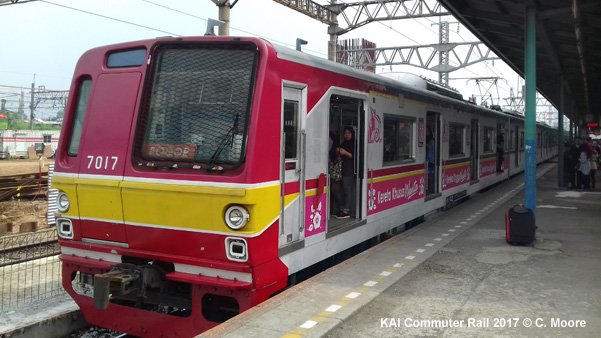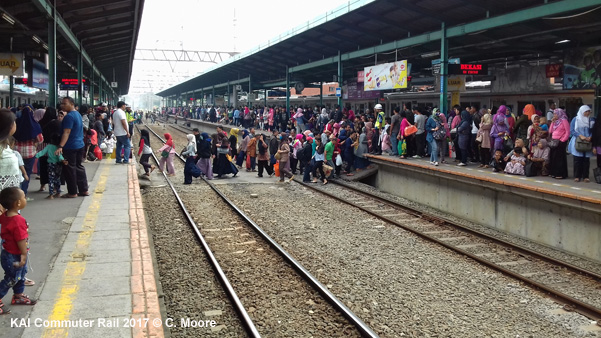 Airport Rail Link
"Jakarta PT Railink" train service was launced on 27 Dec 2017 starting from Sudirman Baru station in the city centre: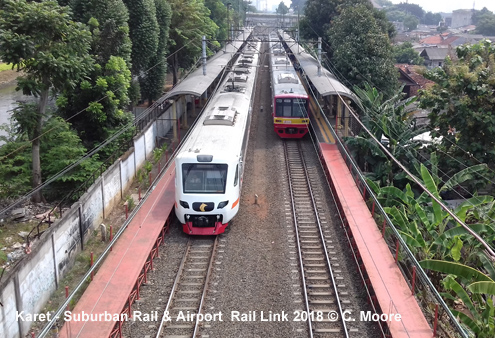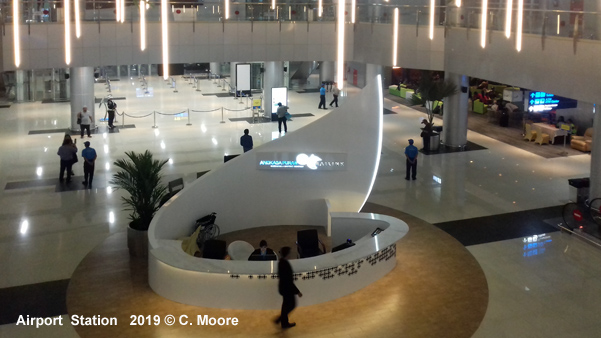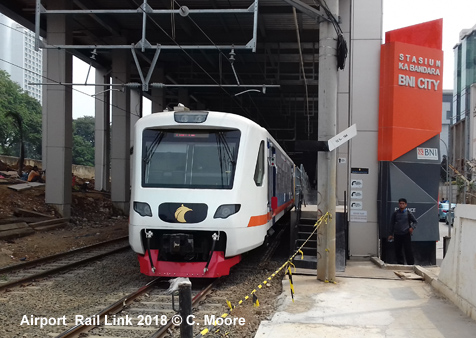 ---
Bus Rapid Transit
With TransJakarta, the Greater Jakarta area is served by one of the largest BRT systems in the world - see Wikipedia or the offical TransJakarta website!
Airport People Mover
Opened on 17 Sept 2017 between T2 and T3 and extended on 06 Dec 2017 to T1; the "Skytrain" links the three airport terminals to the railway station.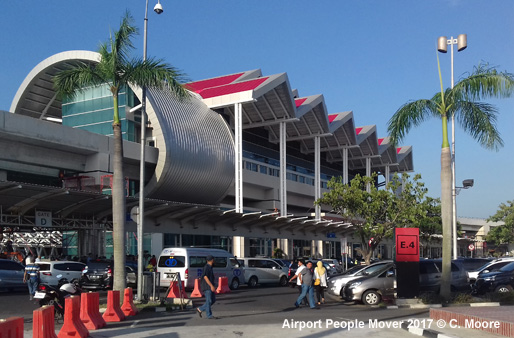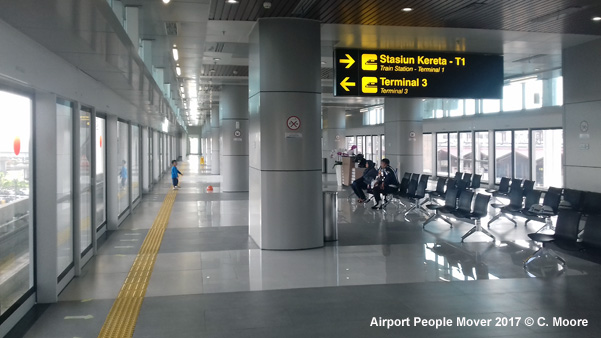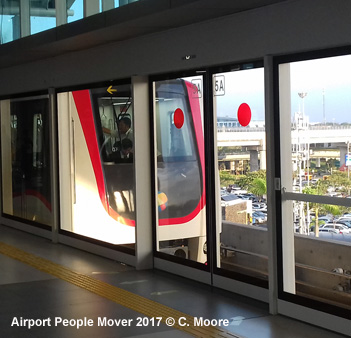 Links
Jakarta MRT (Official Site)
Jakarta Mass Rapid Transit at Wikipedia
Jakarta's Abandoned Monorail Project at Wikipedia
Commuter Rail (Official Site)
KA Commuter Jabodetabek at Wikipedia
Jakarta projects at Skyscraper Forum
Transport for Jakarta - Discussion Forum
MRT Impressions by Jani Patikallio