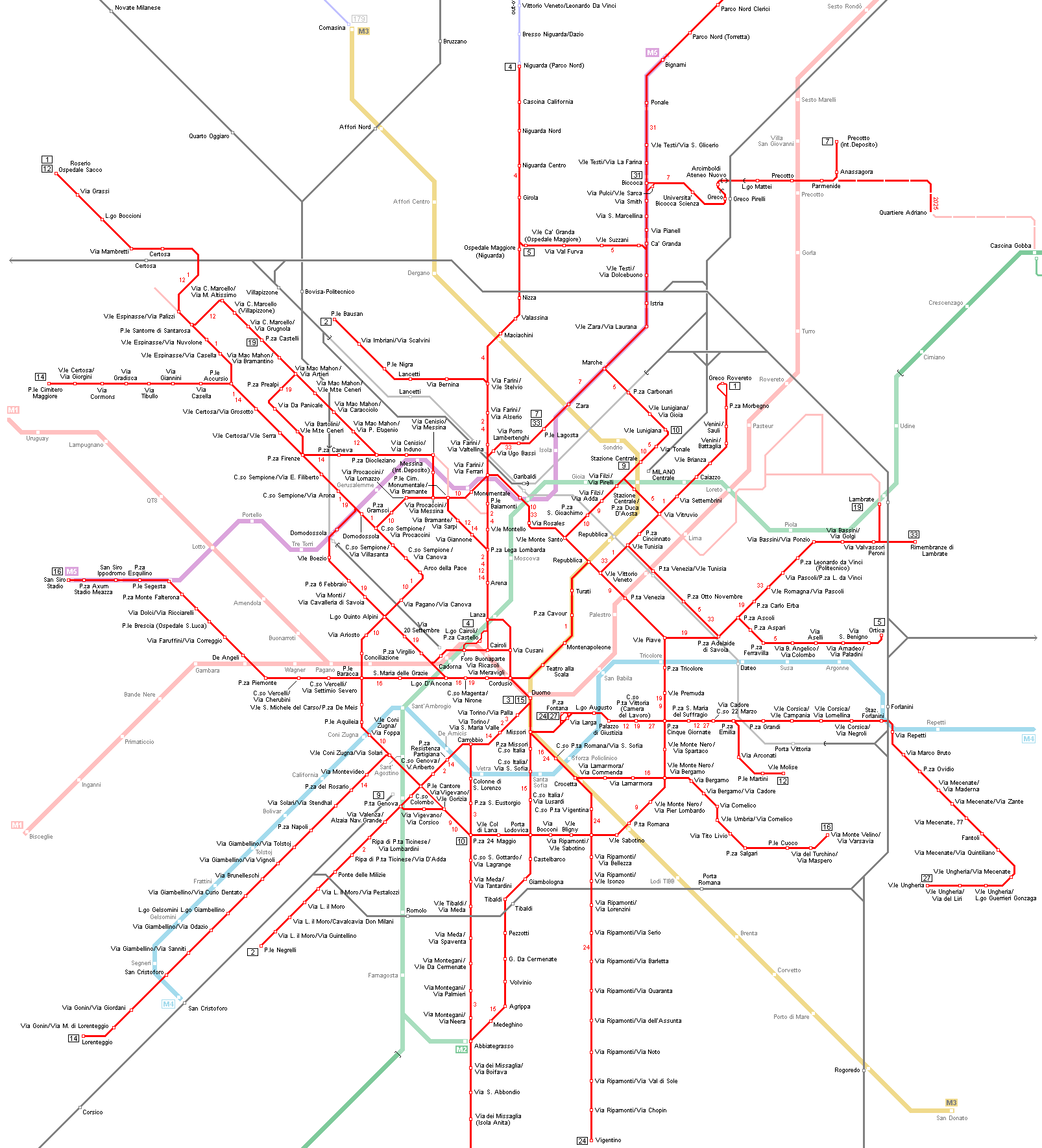 Click on map to expand to full size!
Line 179 to Limbiate out of service as of 1 Oct 2022!

TRAM
Italy's second largest city and capital of the north has 1.5 million inhabitants (3 million in metropolitan area of almost 1000 km2). Milan boasts one of Europe's largest conventional tramway network, which is served by three generations of tram vehicles, the oldest dating from the 1920s.
- Tram
- urban network length ~ 116.5 km (several sections are currently out of service, mostly due to metro construction!)
- interurban line ~ 11.5 km to Limbiate (Desio line closed on 30-09-2011 to be upgraded and integrated into urban tram network)
- 1445 mm gauge
- rolling stock: class 1500 (Peter Witt/Ventotto); class 4800 (Jumbotram); class 4900; Bombardier Eurotrams; Ansaldo Sirio
On 15 Sept 2003, a subsurface stop called Arcimboldi/Ateneo Nuovo opened on Metrotramvia 7 (which started service in Dec 2002), located next to the tram tunnel under the railway tracks.
08 Sept 2018: Line 15 extended south from Viale Romagna (Rozzano) to Rozzano Via Guido Rossa (1.6 km)
---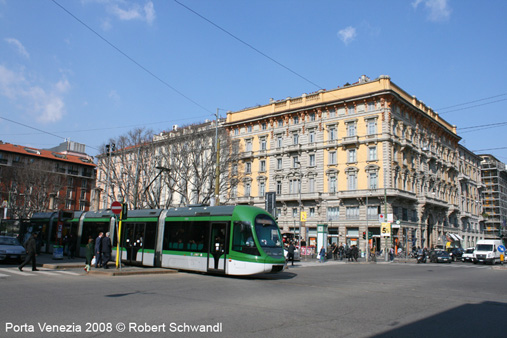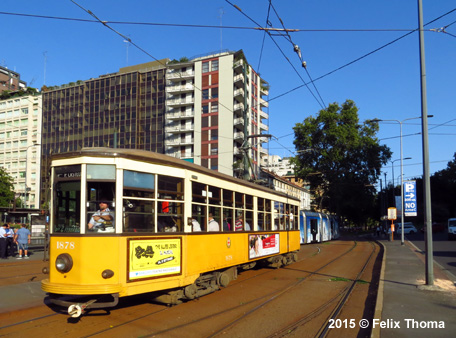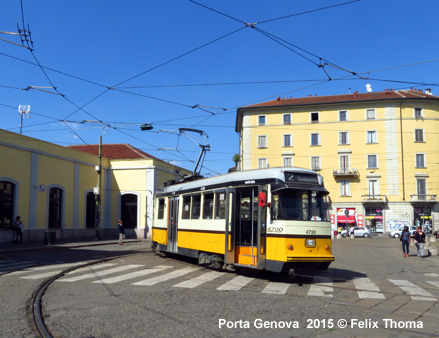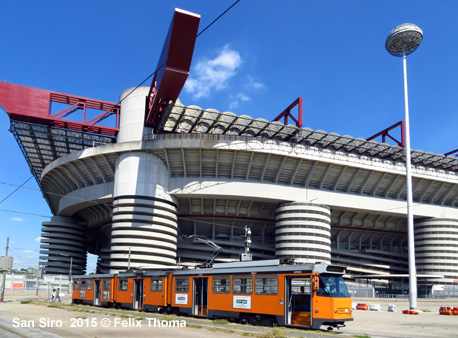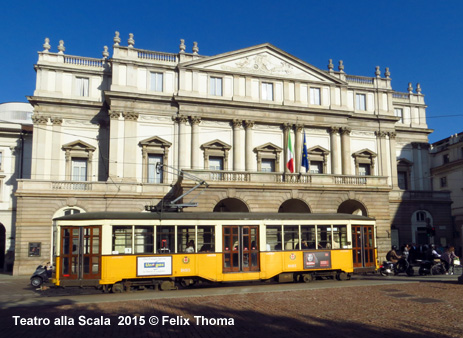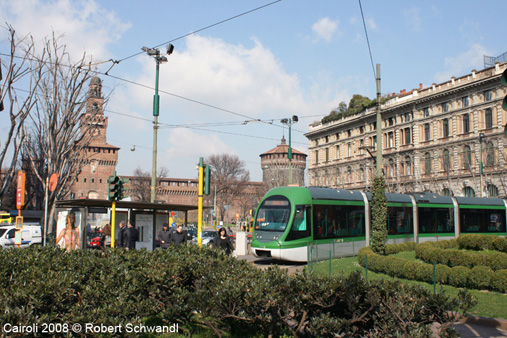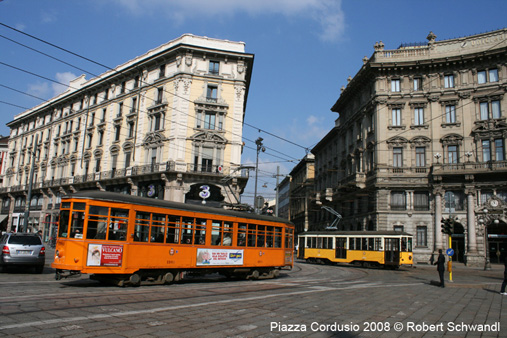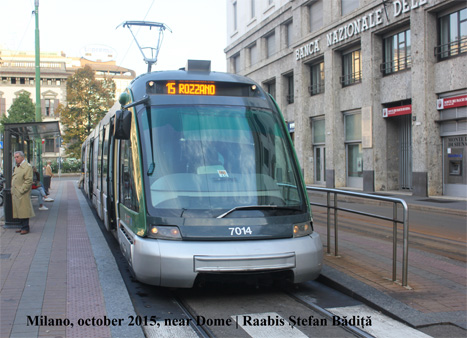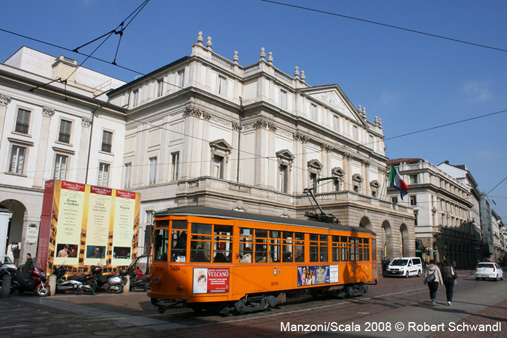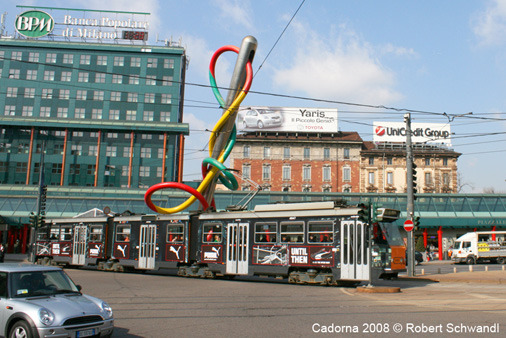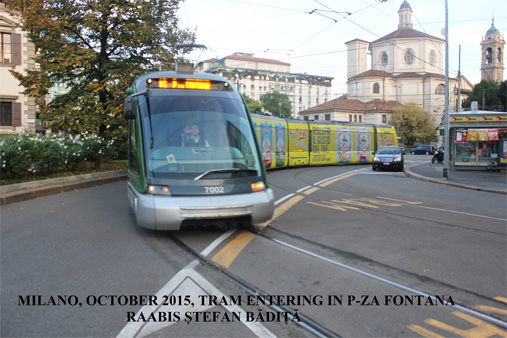 Links
ATM - Azienda Trasporti Milanesi (Official Page)
---
MSR Milano by Ivan Uccelli (info about all rail transport in Milan)
Milan Tram at Wikipedia.it

Milan Metro at UrbanRail.Net
Photos
The book about Metros in Italy:

---
2011 © UrbanRail.Net by Robert Schwandl.