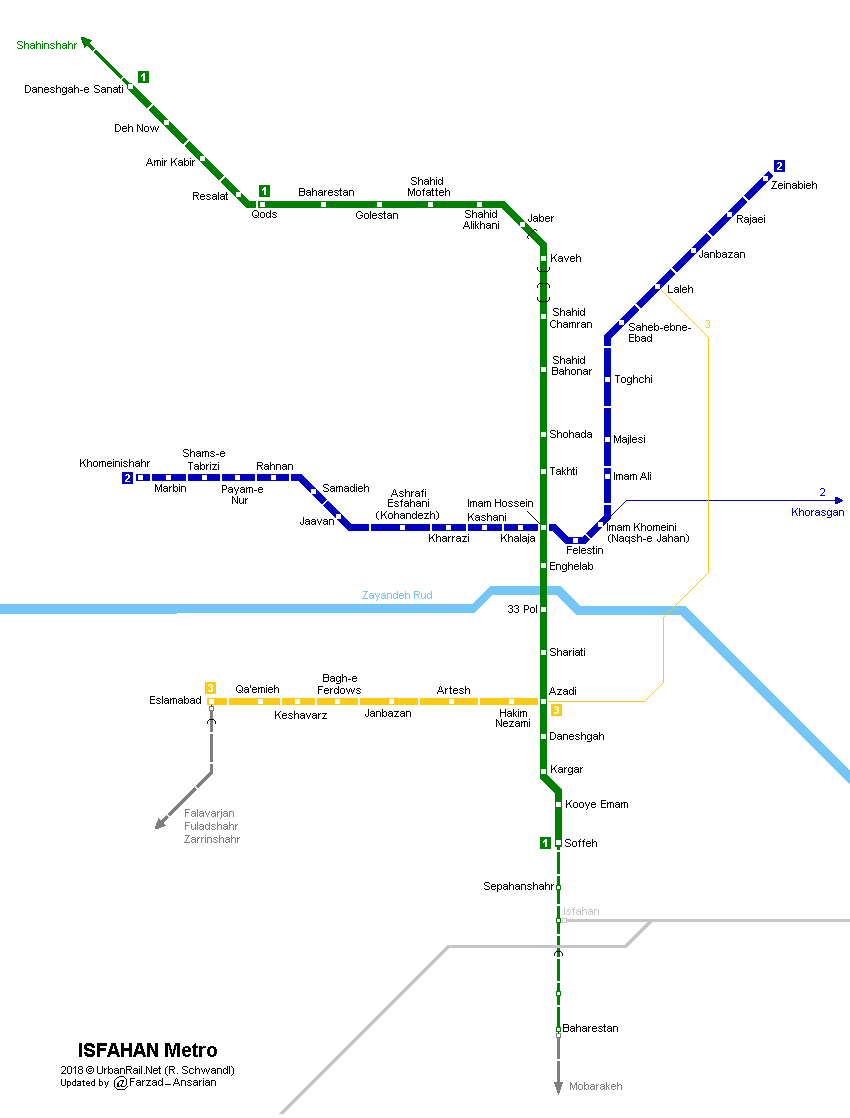 System
Isfahan (Esfahan) lies in central Iran, some 400 km south of Tehran, and has a metropolitan population of more than 2 million.
The North-South Line alignment was designed through the city centre from a terminal and depot near the existing Kaveh intercity bus terminal to the Soffeh intercity bus terminal. It runs along the wide Chahrbagh Boulevard. The total length of this section is 12.5 kilometres, with 12.0 kilometres underground. This line has been under construction since 2001, and was meant for completion in 2005 from Kaveh to Imam Hossein (4.7 km). The remaining 7.8 km section from Imam Hossein station to Soffeh station was supposed to be finished by 2007. Later the project was expanded with a northwestern extension to Qods (Pasdaran), with the Qods - Shohada section now finally opened in Sept. 2015. The line is being built by cut-and cover, except for the Shohada - Azadi section, which is excavated by tunnelling machines.
History
15 Oct 2015: Line 1 Qods - Shohada (11.2 km)
02 Nov 2016: Shohada - Takhti (0.8 km); + Baharestan, Golestan and Shahid Chamran stations
20 July 2017: Takhti - Azadi
10 July 2018: Azadi - Soffeh; + Imam Hossein and Enghelab stations
Projects
- 21.9 km northern extension from Qods towards Shahinshahr
- 16 km southern extension from Soffeh towards Baharestan
- 20 km east-west line from Zeinabieh in east to Khomeinishahr in west
From Azadi station, line 3 will run west to Eslamabad.
Photos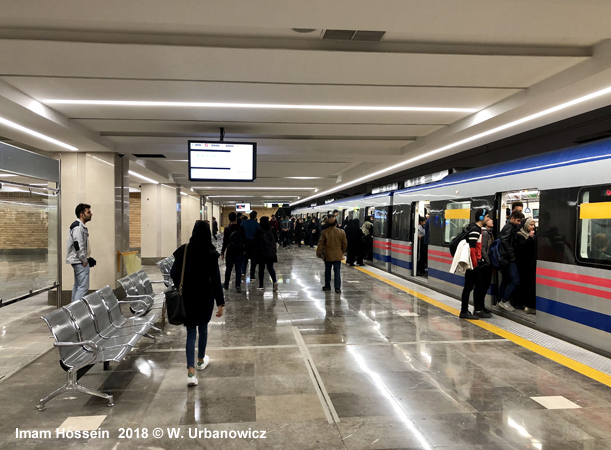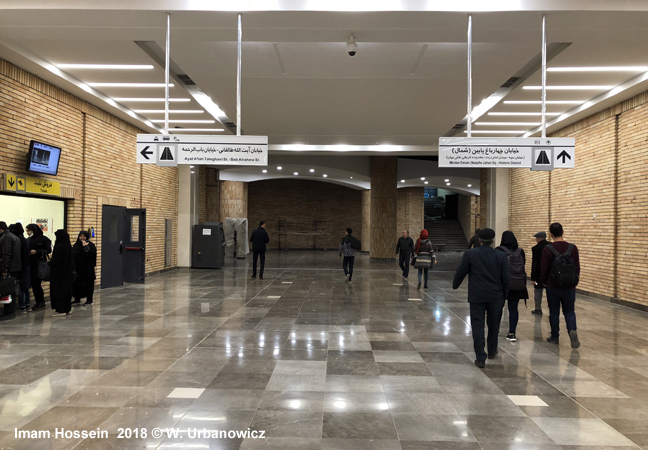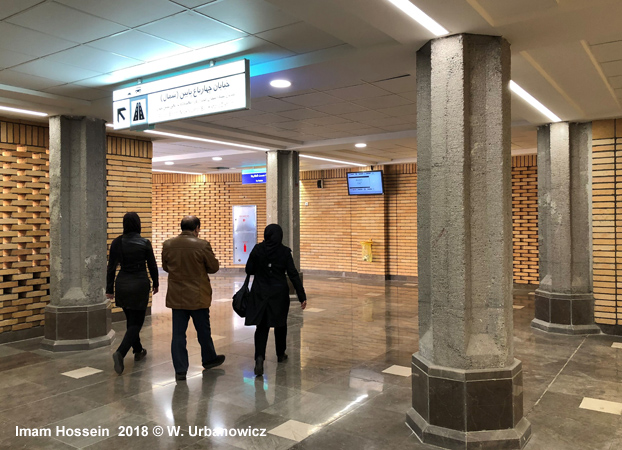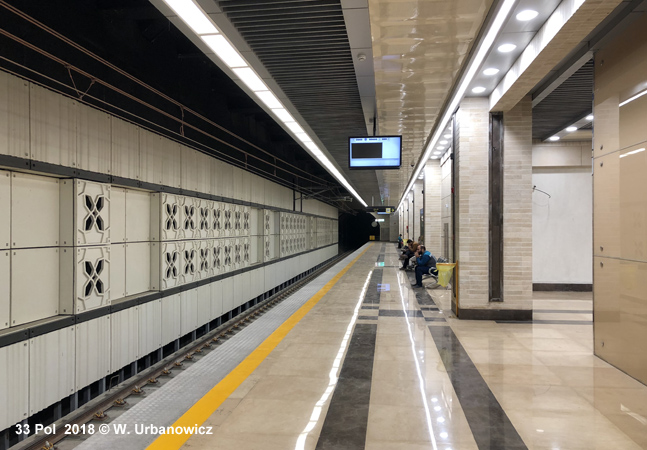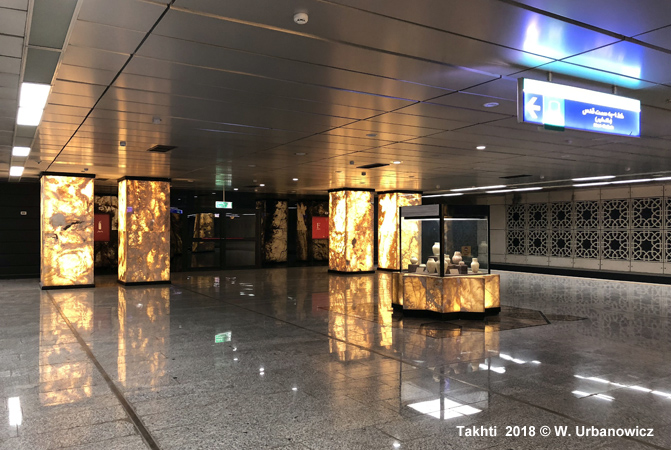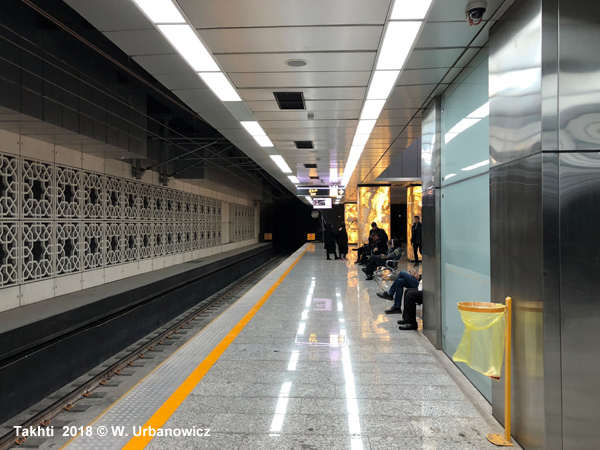 Links
Isfahan Urban Railway Organisation (Official page)
Isfahan Metro at Wikipedia
2007 © Robert Schwandl (UrbanRail.Net)