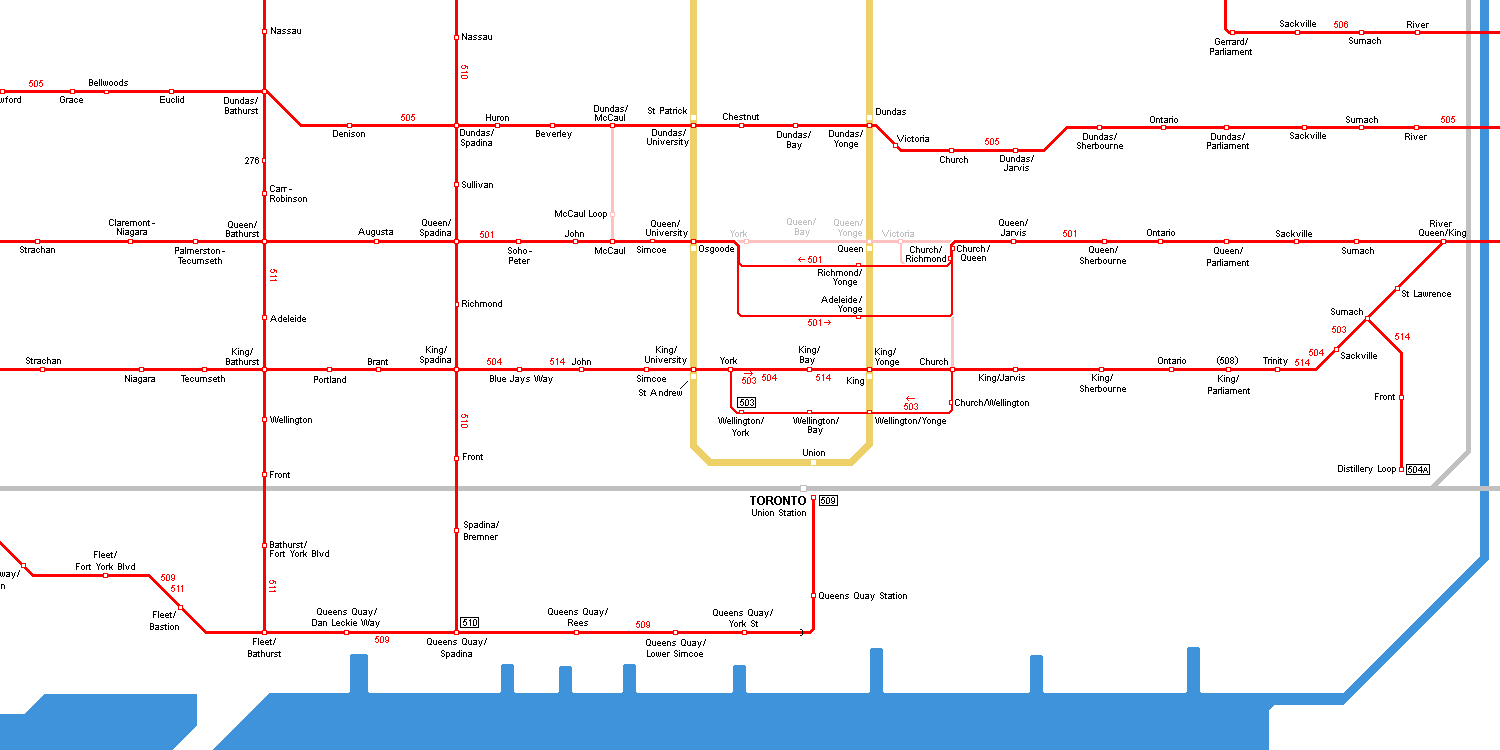 Click on map to expand to full size!

STREETCAR
With more than 5 million inhabitants in the metropolitan area, Toronto is the largest city in Canada. Besides three Subway lines and one driverless light metro, Toronto boasts North America's most extensive streetcar system:
- opened 1891 (electric service)
- track gauge 1495 mm
- 11 lines (+ 1 peak-hour only line: 508)
- total network length (2016): 83 km
- rolling stock: Canadian Light Rail Vehicle (CLRV); Articulated Light Rail Vehicle (ALRV); Bombardier Flexity Outlook ordered
19 June 2016: line 514 introduced with 400 m new section along Cherry St from King Street to Distillery Loop
Projects
The Eglinton Crosstown LRT, now under construction, will be a largely underground east-west corridor, running mostly along Eglinton Road and integrating the current Scarborough RT line.
In Mississauga, Toronto's western neighbour, the 20 km Hurontario light rail transit (LRT) is planned. [Project Website]
Photos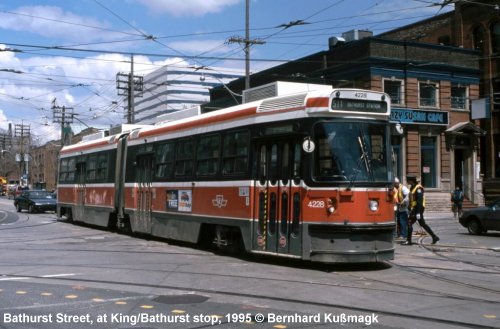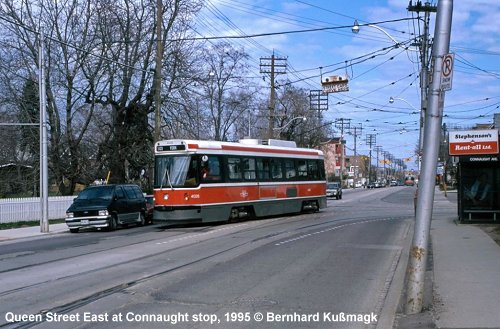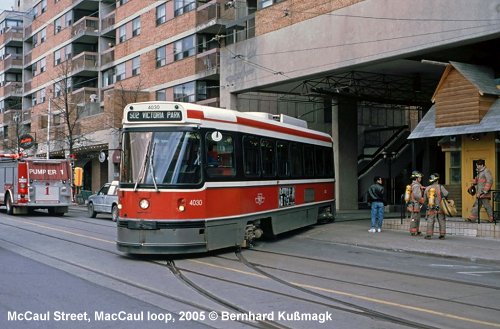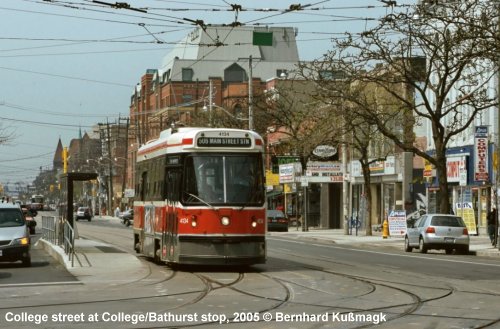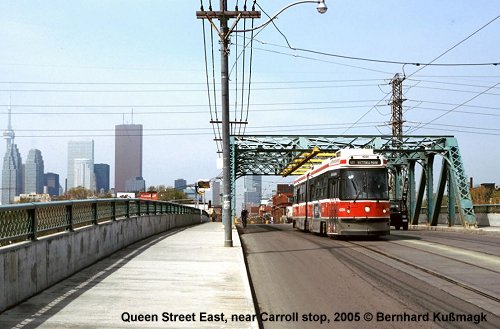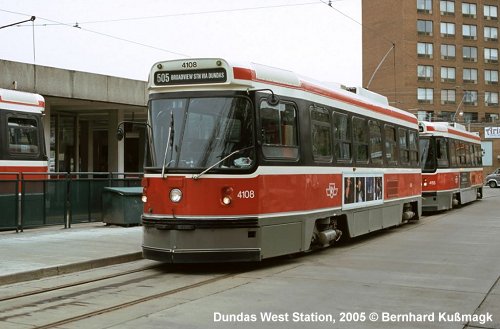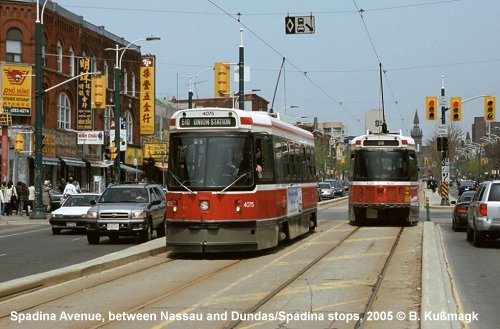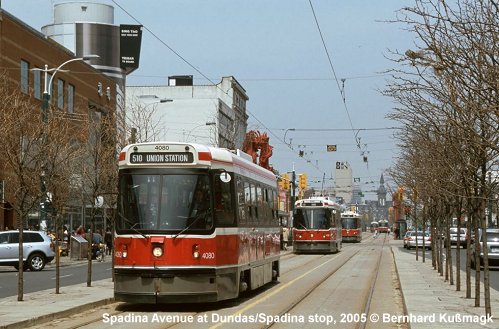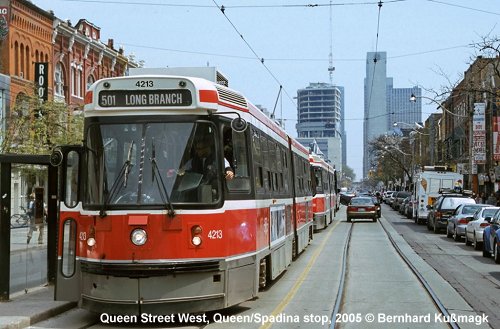 Links
City of Toronto - TTC Page (Offcial Site)
GO Transit - Toronto Area Commuter Rail Home Page
Metrolinx - Ontario Transport Planning Authority
James Bow's The Transit Toronto Website - Subways & Streetcars
incl. Sheppard Subway Extension and Eglinton West Subway project
Toronto Transit at nycsubway.org
Toronto's Streetcar System at Wikipedia
Steve Munro discusses Toronto transit issues
2012 © Robert Schwandl (UrbanRail.Net)