METRÔ
With more than 11 million inhabitants in the metropolitan area, Rio de Janeiro has a small metro network with only two lines (35 km), while a third line is scheduled to open before the 2016 Summer Olympics. The 2-line metro network, which has 1,600 mm gauge, is complemented by several suburban rail lines (SuperVia) running north and west from the city centre.
Line 1
Uruguai - Ipanema/General Osório, ~19 km, 20 stations
Line 1 runs from the beaches in Ipanema and Copacabana north to the city centre, then turns west via the main railway station to Estácio, where transfer used to be provided to Line 2, and further to the district of Tijuca. The first section of the line opened in 1979 between Glória and Praça Onze (5 km), after 9 years of construction. It was then extended to Botafogo in the south (1981) and Saens Peña in the west (1982). 16 years later, in July 1998 it reached Copacabana (Cardeal Arcoverde station, 1.7 km). It was extended further south to Siqueira Campos in Dec 2002, and to Cantagalo in Feb 2007. It finally reached General Osório in Ipanema in Dec. 2009. Line 1 is totally underground, uses 6-car trains, and has an average station distance of 830 m.
15 March 1979: Glória - Praça Onze (5 km)
20 Sept 1980: Praça Onze - Estácio
1980: Uruguaiana station added
Jan 1981: Carioca station added
17 Sept 1981: Glória - Botafogo
03 May 1982: Estácio - Saens Peña (Tijuca)
02 July 1998: Botafogo - Cardeal Arcoverde(Copacabana)
21 Dec 2002: Cardeal Arcoverde - Siqueira Campos (regular service only started 1 March 2003)
27 Feb 2007: Siqueira Campos - Cantagalo (1.2 km)
22 Dec 2009: Cantagalo - Ipanema/General Osório
15 Mar 2014: Saens Peña - Uruguai
Line 2
Pavuna - Botafogo, ~ 24 km, 26 stations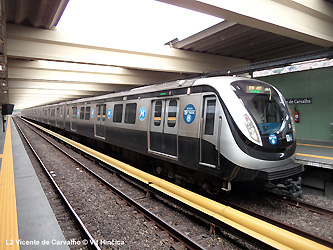 Line 2 (partly elevated) started operating as a light rail (Premetrô) line in 1983, parallel to a suburban railway alignment, leaving from Estácio station on Line 1. Slowly and in various stages it was extended towards the northwestern districts and eventually in 1998 it reached its terminus Pavuna and was changed to full metro operation. Line 2 was once planned to be extended from Estácio into the city centre and to the harbour, crossing Line 1 again at Carioca. To relieve the interchange at Estácio, a new link was built to allow trains to continue from Line 2 directly on to Line 1 down to Botafogo. The branch diverges near São Cristóvão and runs to Central with an intermediate station called Cidade Nova. Estácio is still used as a Line 2 terminus at weekends and on holidays.
19 Nov 1981: Estácio - Maracanã (3 km)
12 Mar 1983: Maracanã - Irajá (Premetro)
June 1988: Triagem station added
March 1991: Engenho da Rainha station added
Sept 1996: Tomás Coelho station added
31 Aug 1998: Irajá - Pavuna
24 Sept 1998: Engenheiro Rubens Paiva station added
22 Dec 2009: São Cristóvão - Central
01 Nov 2010: Cidade Nova station added
Line 4
General Osório - Jardim Oceânico, ~ 13.5 km, 6 stations
Line 4 connects Ipanema to Barra da Tijuca, the fastest growing neighbourhood in Rio. This line was completed in time for the 2016 Summer Olympic Games, but runs exclusively for Olympic participants until autumn 2016.
01 Aug 2016: General Osório - Jardim Oceânico (without Gávea branch)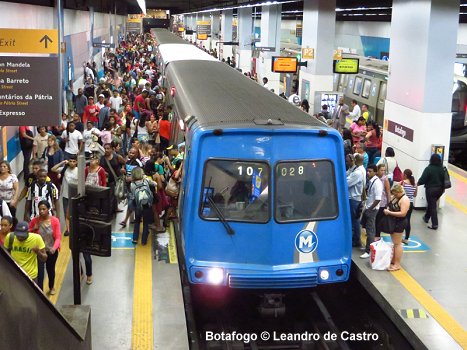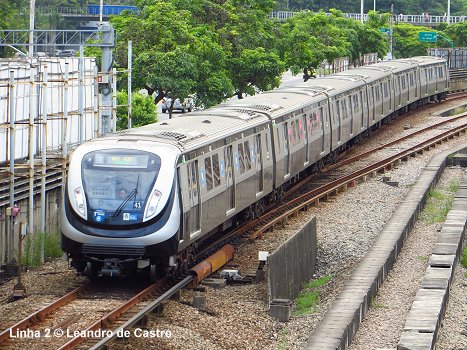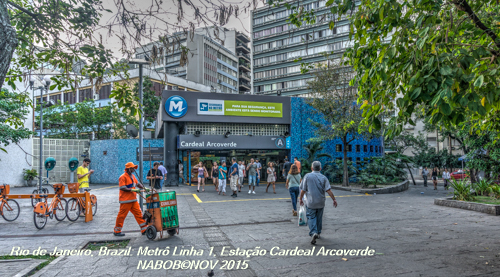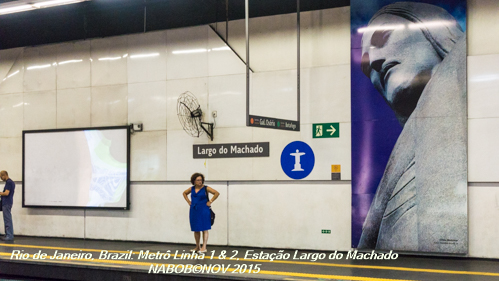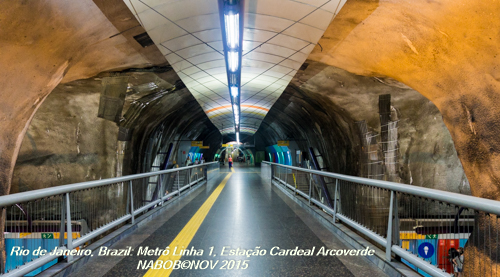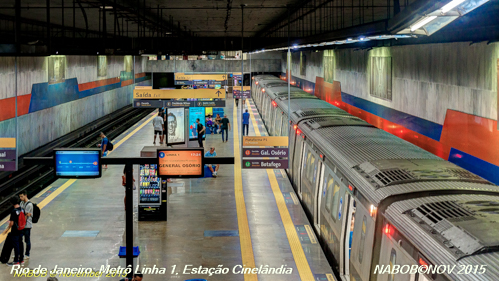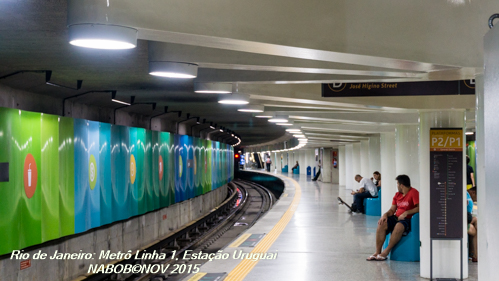 Projects
The 22 km Line 3 will be privately financed and run from Carioca station on Line 1 to Niteroi and São Gonçalo, including an underwater tunnel under Guanabara Bay.
Line 6 is planned to link the International Airport on Ilha do Governador with Barra de Tijuca (22 km). It will mainly serve the northern and eastern parts of the city (Leopoldina, Baixada) and offer transfer to Line 2 and Flumitrens' suburban service.
Photos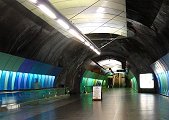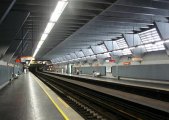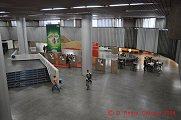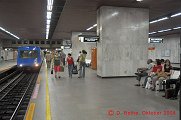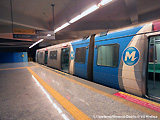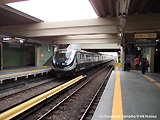 Photos 1-3 © Michael Rohde (
More photos
); 4-5 © Dietmar Bothe; 6-8 © Vít Hincica
P
Links
Metrô Rio (Official Page)
SuperVia - Suburban Trains
Secretaria de Transportes do Estado do Rio de Janeiro (Setrans)
Rio Metro at Wikipedia
Photos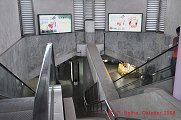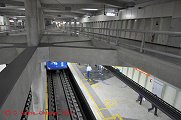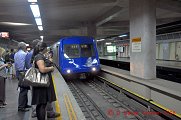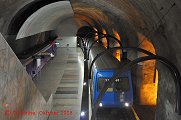 1-5 © Dietmar Bothe
SUPERVIA