System
Construction of the metro started in 1992 and the system was due to open in 1999. Eventually the official inauguration took place on 31 March 2001, although regular service did not start until Sept. 2001. During the first months the metro operated only from 10:00 - 16:00 along 32 km of the 41 km network (from Rodoviária to Taguatinga and Samambaia) with only 11 stations open for passengers.
Both lines, the Green Line (linha verde) and the Orange Line (linha laranja) start at Central (Rodoviária bus terminal) and share tracks through Asa Sul ("southern wing" of the city centre) and Guará. Both lines separate at Águas Claras, the Orange Line runs south to Samambaia and the Green Line heads west to Taguatinga and later to Ceilândia. The metro runs underground from Central to Terminal Asa Sul, then on the surface towards the west. Stations are equipped with escalators and elevators.
Metro service is provided by 20 4-car trains with a capacity to carry 1350 passengers.
History
31 March 2001: Central - Terminal Samambaia/Praça do Relógio (32 km - 11 stations)
24 Sept 2001: commercial service started
06 Feb 2002: Samambaia Sul and Arniqueiras stations opened
18 May 2004: Concessionárias station opened
Nov 2006:- Praça do Relógio - Ceilândia Sul shuttle service
23 April 2007: Praça do Relógio - Ceilândia Sul through service from Central
12 April 2008: 108 Sul station
16 April 2008: Ceilândia Sul - Terminal Ceilândia
09 May 2009: 112 Sul station opened
04 June 2009: 102 Sul station opened
10 May 2010: Guará station opened
Projects
- Completion of intermediate stations
- Extensions to both western branches
- Extension along Asa Norte (north wing)
Photos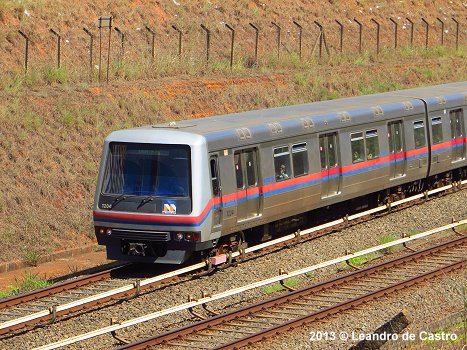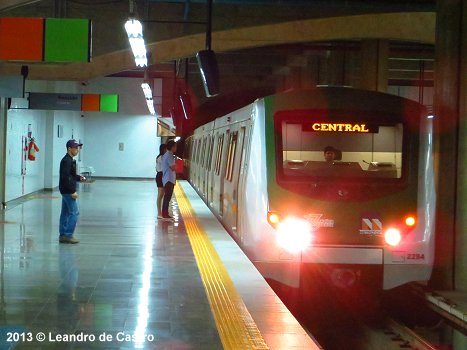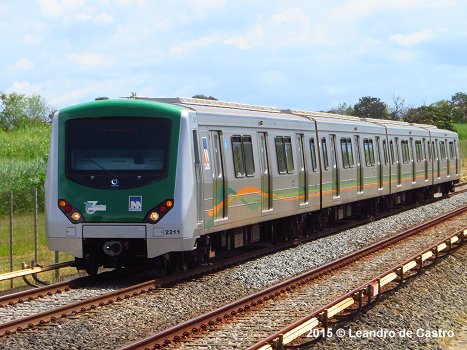 Links
Companhia do Metropolitano (Official Page)
Metrô de Brasília at Wikipedia.pt
Urban Transport in Latin America by Allen Morrison
Photos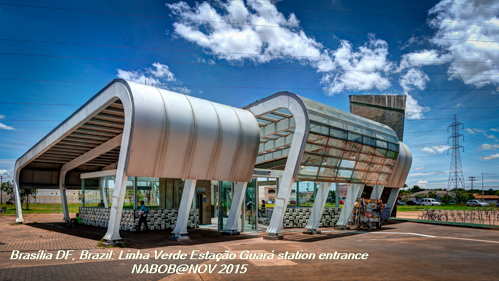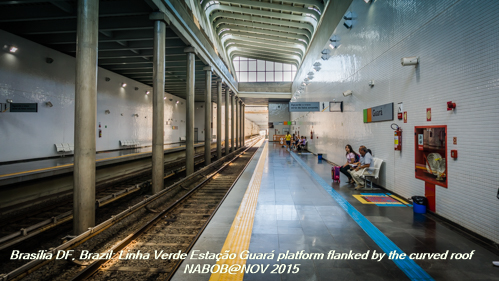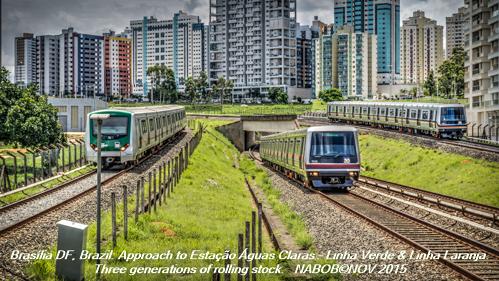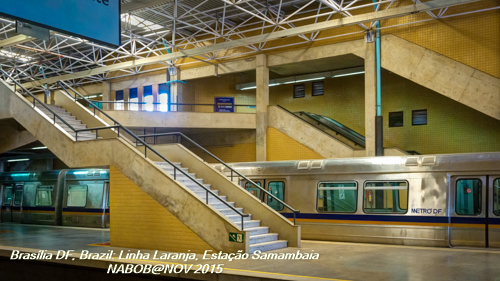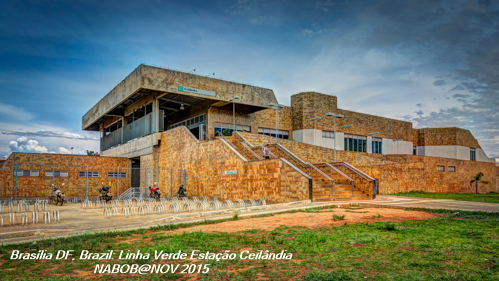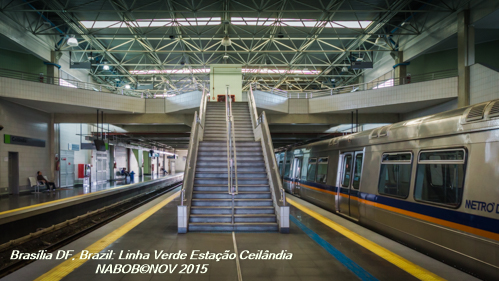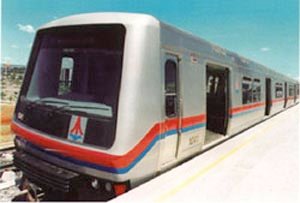 2007 © Robert Schwandl (UrbanRail.Net)