Line 1 - Line 2 - Line 3 - Line 4 - Line 5 - Line 6 - Line 7 - Line 8 - Line 9 - Line 10 - Line 11 - Line 12 - Line 15
Line 2 - Zamoskvoretskaya
Khovrino
Belomorskaya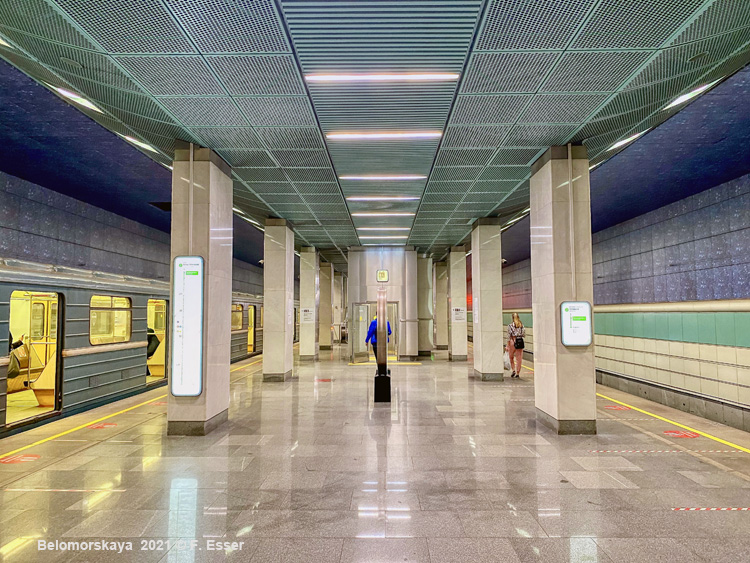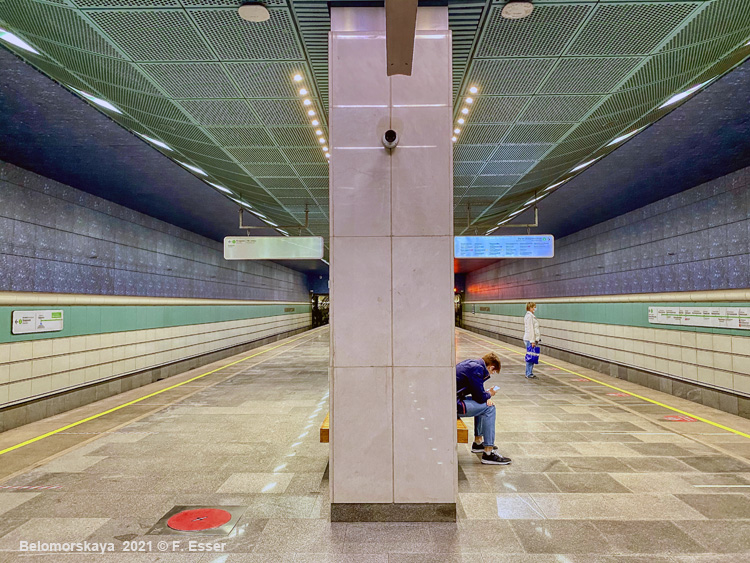 Rechnoy Vokzal
Vodnyi Stadion
Voykovskaya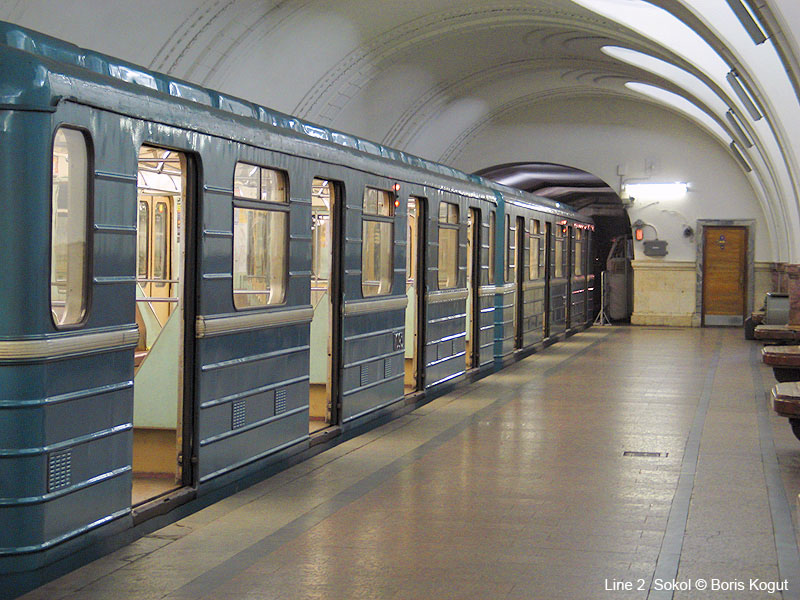 Click for more photos of this station!
Aeroport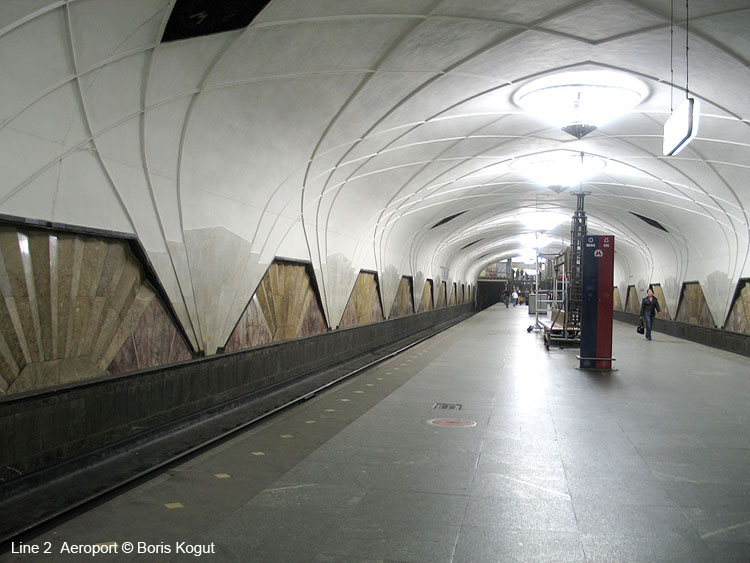 Click for more photos of this station!
Dinamo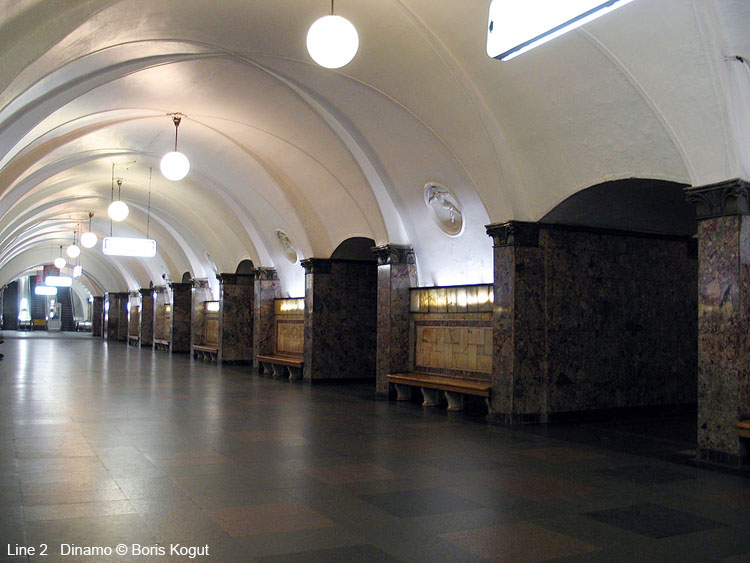 Click for more photos of this station!
Belorusskaya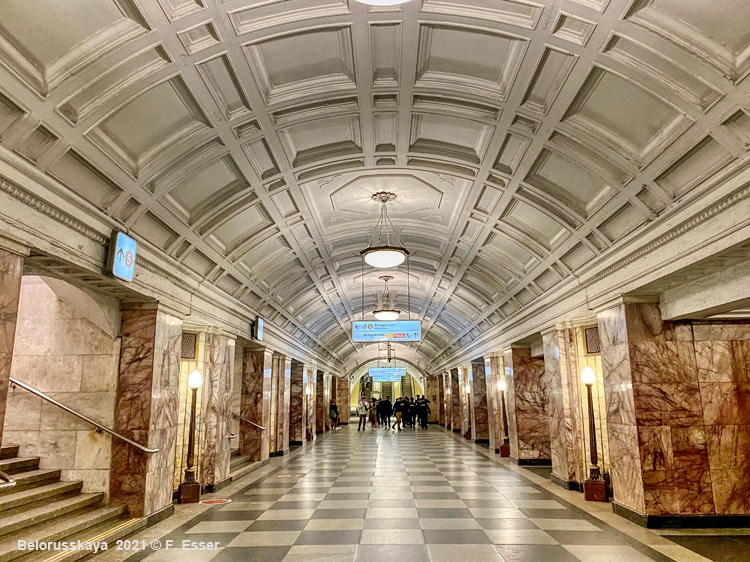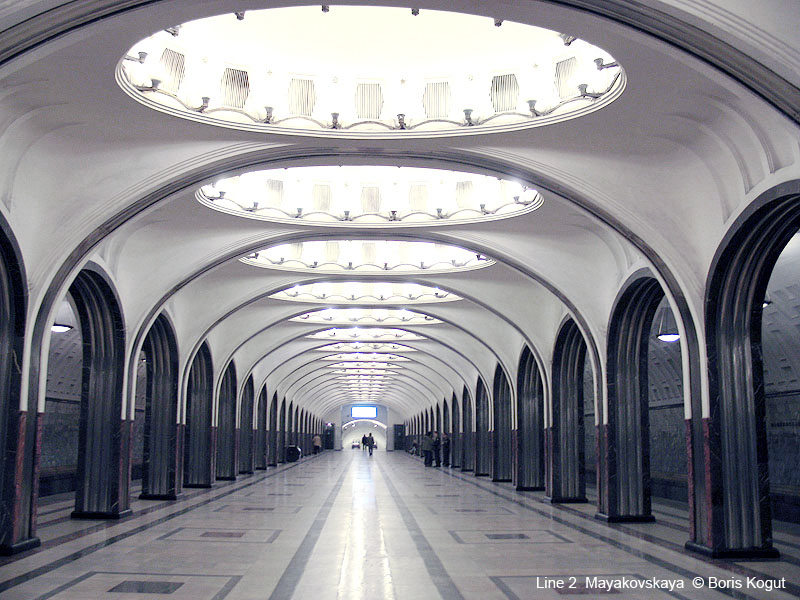 Click for more photos of this station!
Tverskaya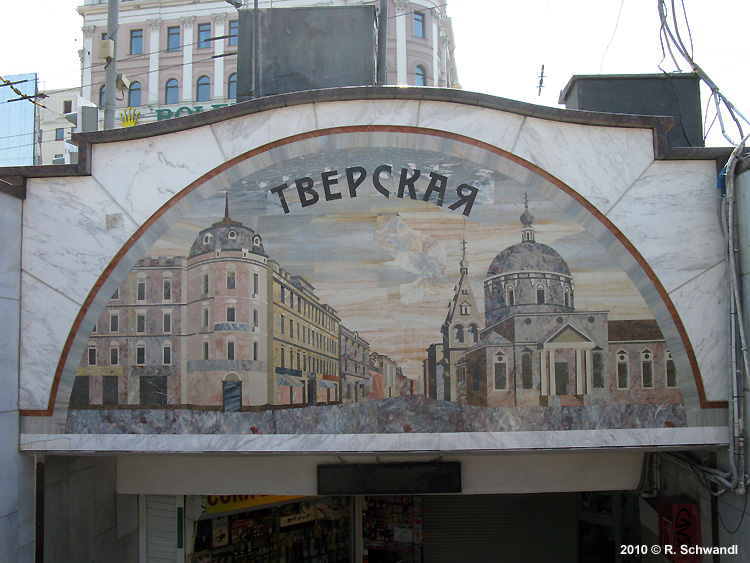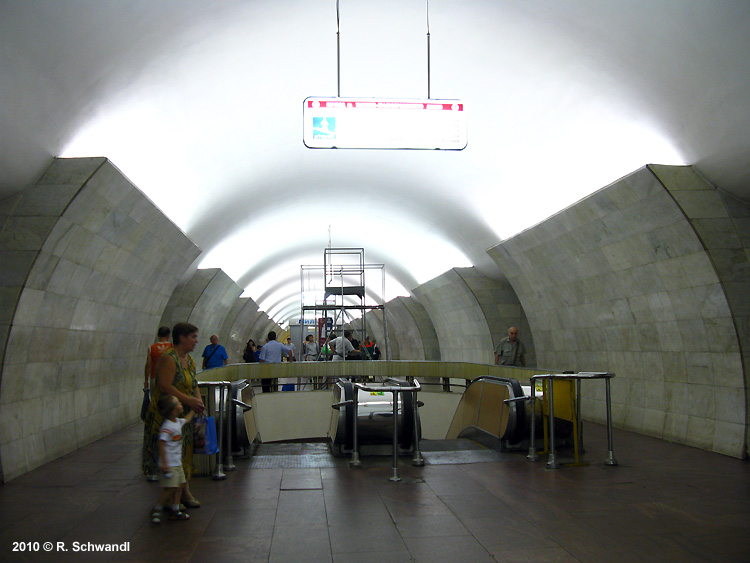 Teatral'naya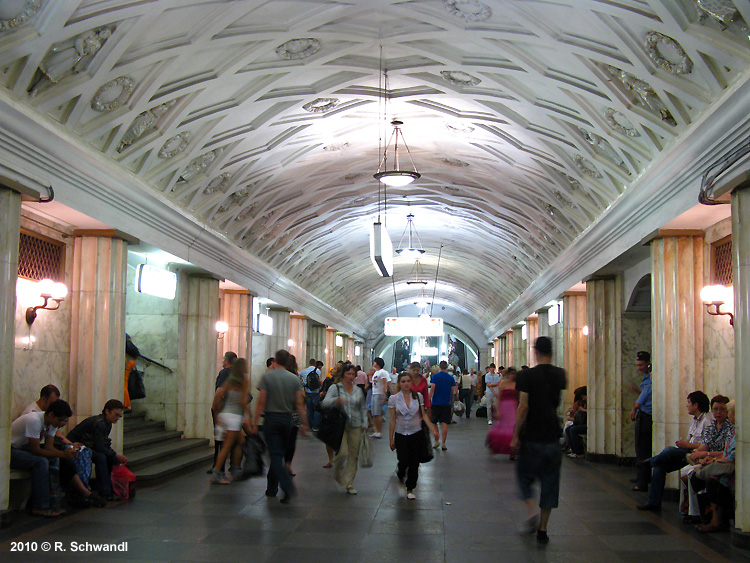 Novokuznetskaya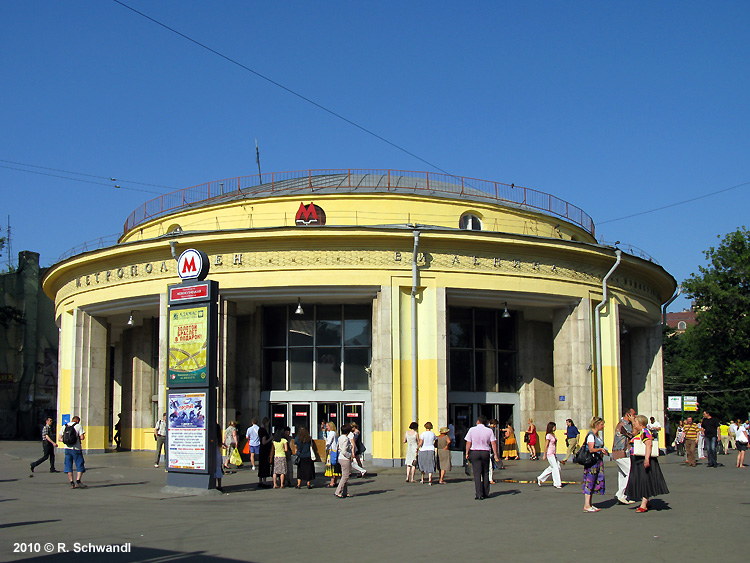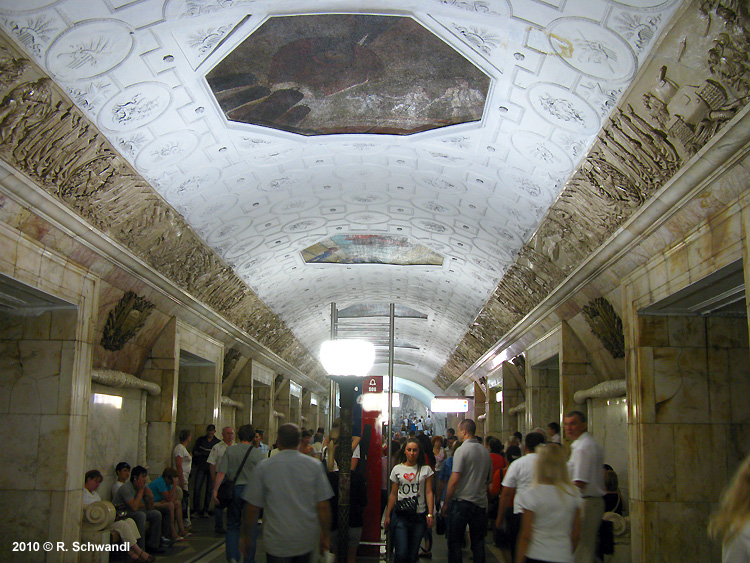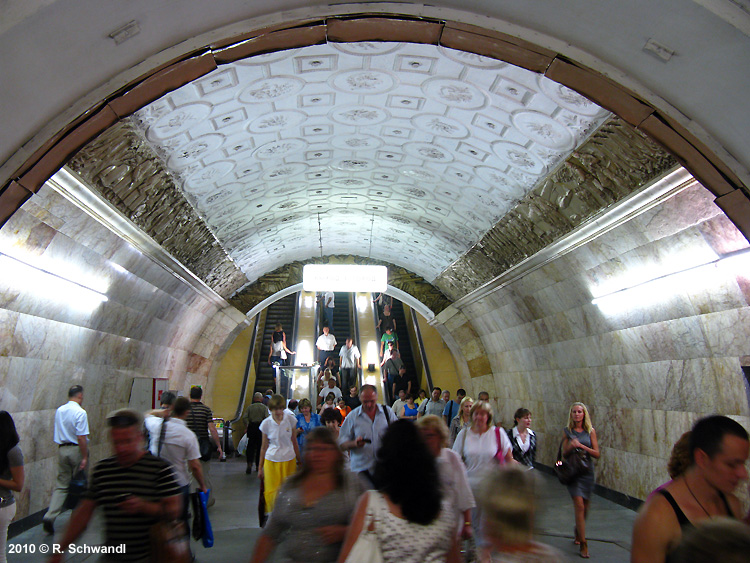 Paveletskaya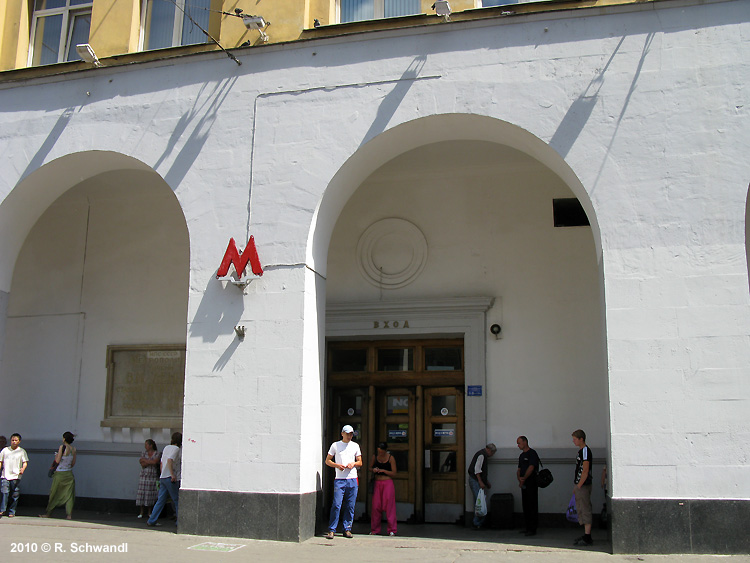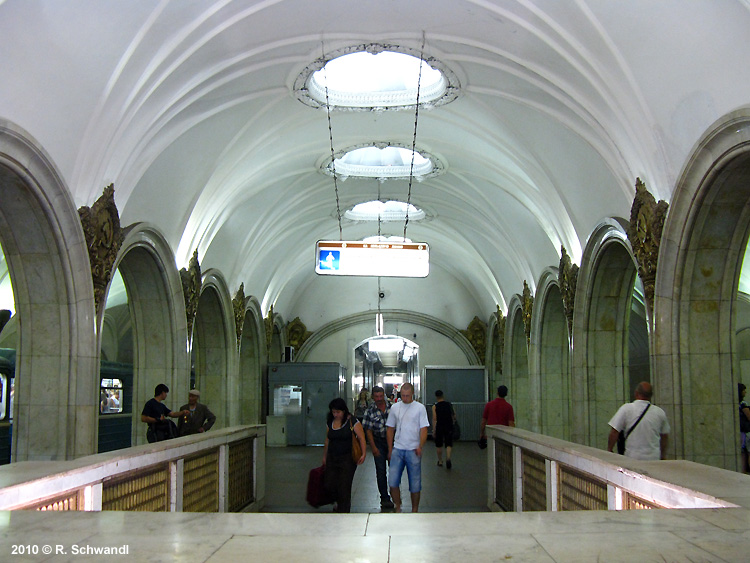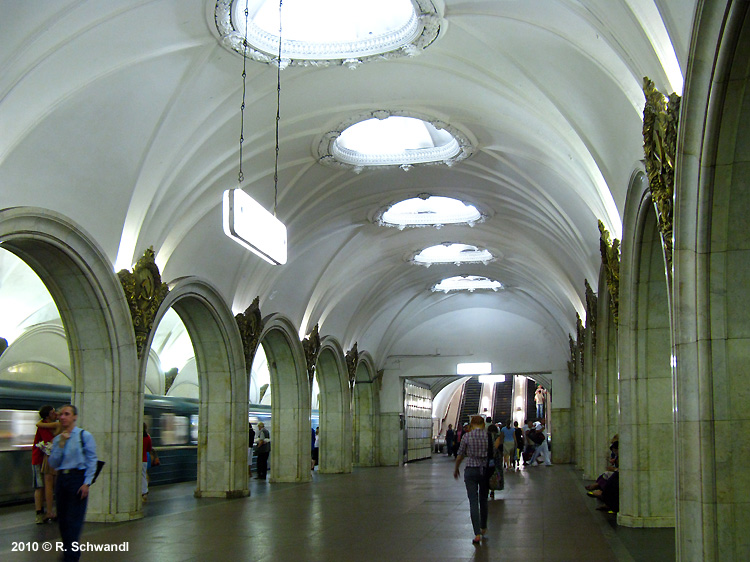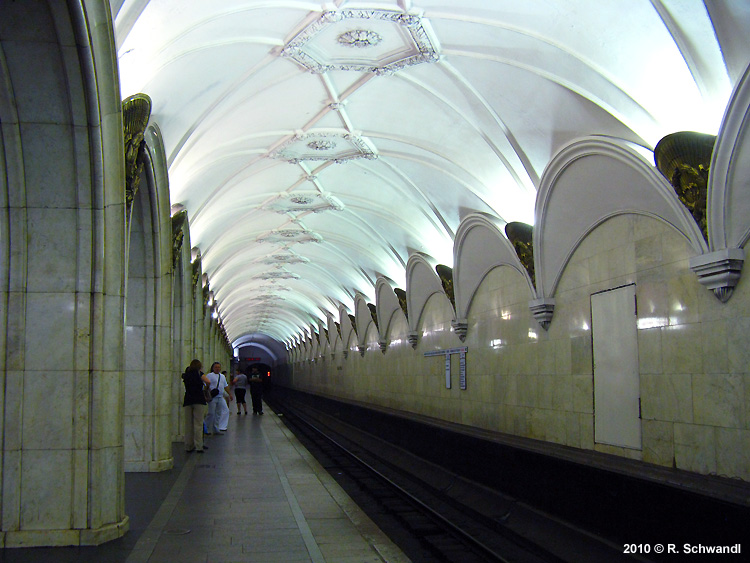 Avtozavodskaya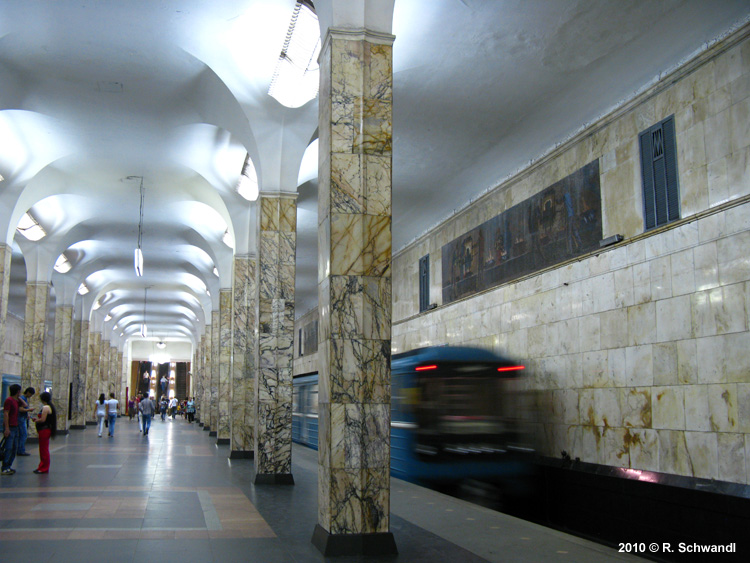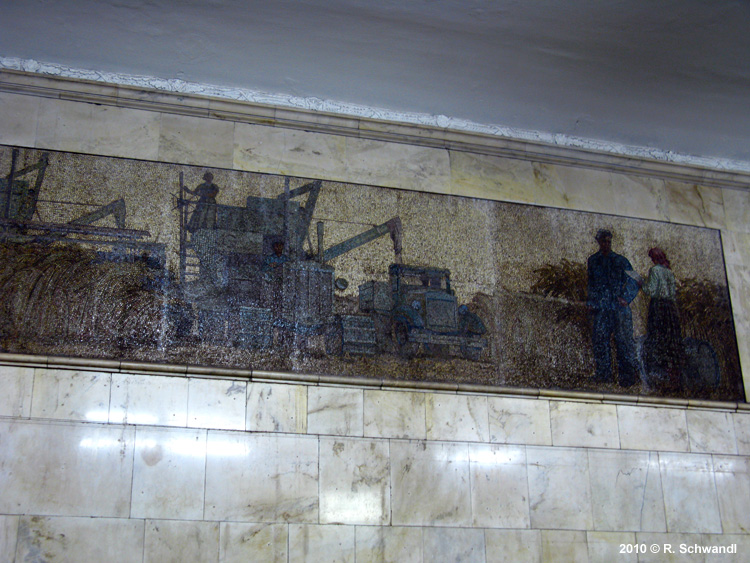 Tekhnopark
Kolomenskaya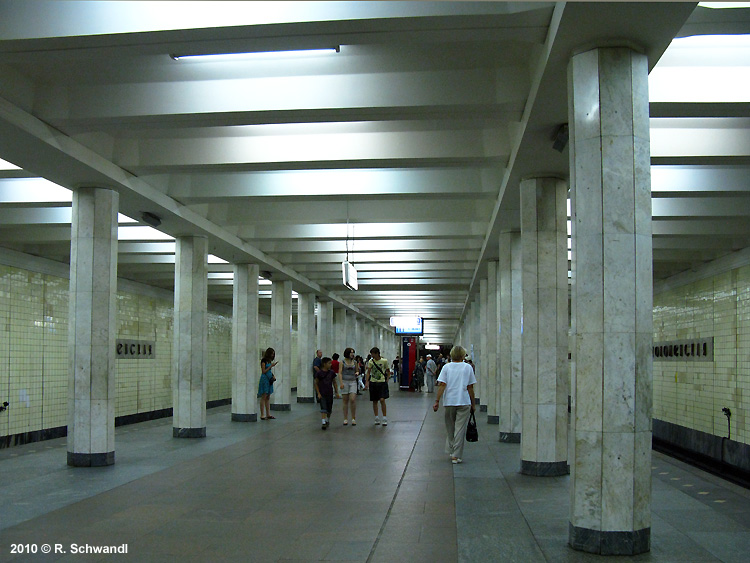 Kashirskaya
Kantemirovskaya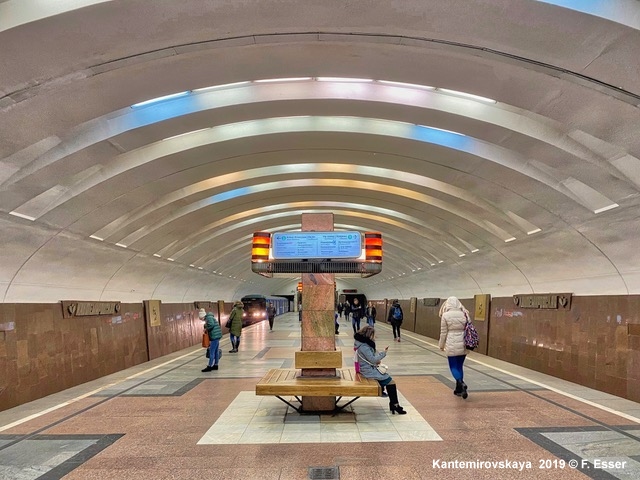 Tsaritsyno
Orekhovo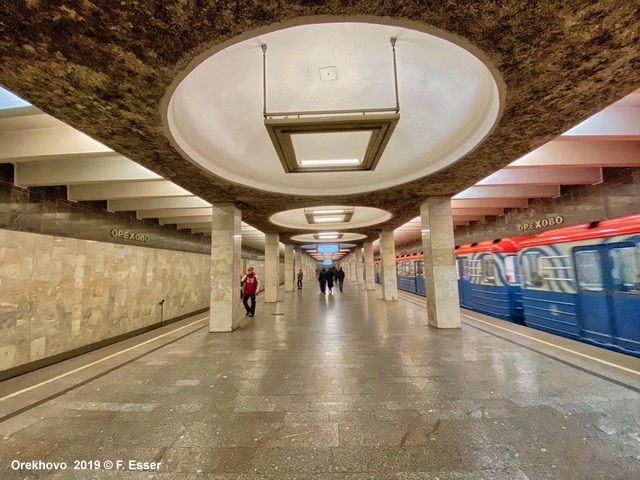 Domodedovskaya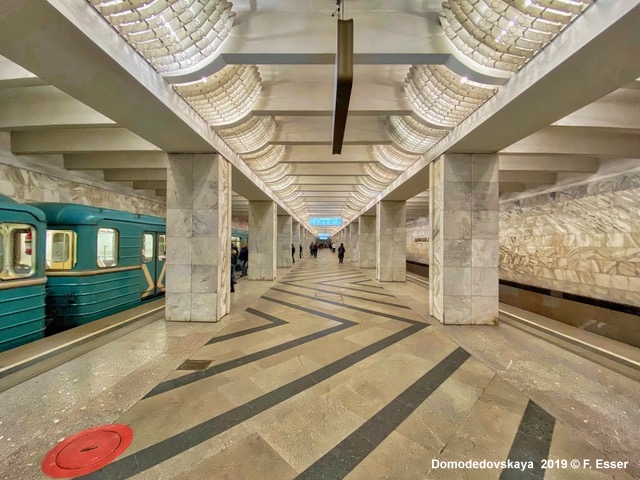 Krasnogvardeyskaya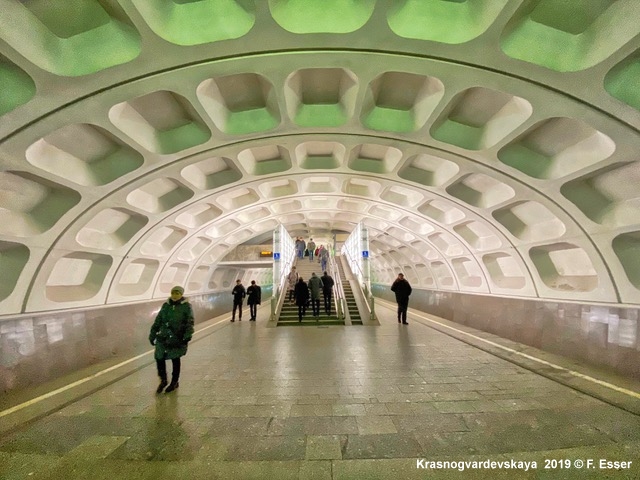 Alma-Atinskaya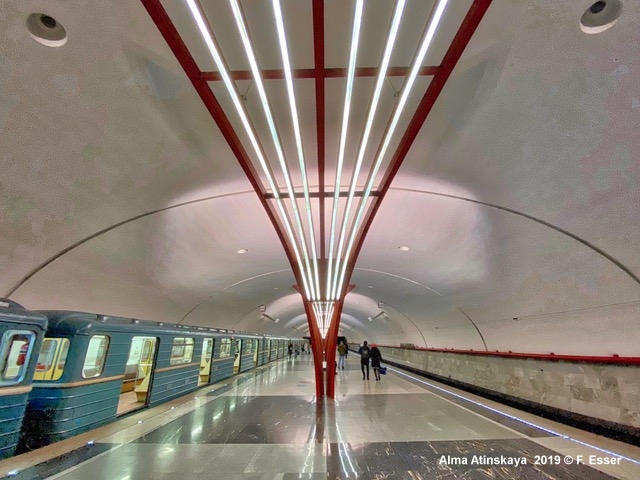 ---
11/09/1938: Sokol – Teatral'naya (8.5 km) (without Tverskaya, which was added later)
01/01/1943: Teatral'naya - Avtozavodskaya (6.2 km; without intermediate stations)
20/11/1943: Novokuznetskaya and Paveletskaya opened on the existing section
31/12/1964: Sokol - Rechnoy Vokzal (6.2 km)
11/08/1969: Avtozavodskaya - Kakhovskaya (9.5 km).
Kashirskaya station had two halls; only one track in each hall was used. Now Kashirskaya – Kakhovskaya section is the Line 11
15/07/1979: Tverskaya, added without interrupting operation of the line!
30/12/1984: Kashirskaya - Orekhovo (6.4 km)
However, on 31/12/1984-09/02/1985 this section was closed due to tunnel flooding between Tsaritsyno and Orekhovo. Since 09/02/1985 trains on the line were going from Rechnoy Vokzal by turns to Kakhovskaya (30.5 km) and Orekhovo (33.5 km).
06/09/1985: Orekhovo - Krasnogvardeyskaya (3.4 km);
since then only each fourth train on the line was going toward Kakhovskaya
18/11/1995: returning tracks behind Kashirskaya station, Line 11 separated from Line 2.
24/12/2012: Krasnogvardeyskaya - Alma-Atinskaya
28/12/2015: Tekhnopark station added
31/12/2017: Rechnoy Vokzal - Khovrino (without Belomorskaya)
20/12/2018: Belomorskaya station added
Renamed stations:
Tsaristyno - before 05.11.1990 Lenino

Avtozavodskaya - before 05.07.1956 Zavod imeni Stalina

Teatral'naya - before 05.11.1990 Ploshchad' Sverdlova

Tverskaya - before 05.11.1990 Gor'kovskaya
---
Line 1 - Line 2 - Line 3 - Line 4 - Line 5 - Line 6 - Line 7 - Line 8 - Line 9 - Line 10 - Line 11 - Line 12 - Line 15
---