Current metro projects (2019-2023):
L-3: Villaverde Alto - El Casar: 2.6 km, 1 station (interchange with MetroSur) (construction start in 2022)
L-5: Alameda de Osuna - Aeropuerto T1-T2-T3
L-11: Plaza Elíptica - Conde de Casal via Atocha (railway station); later via Vinateros (L-9), La Elipa (L-2), Pueblo Nuevo (L-5, L-7), Arturo Soria (L-4) to Mar de Cristal (L-4, L-8) before eventually reaching Valdebebas Norte via Ciudad de la Justicia and Aeropuerto T4; at the western end, L-11 is planned to be extended from La Fortuna to Cuatro Vientos (L-10).
---
Former projects currently on hold:
'Metro ligero':
Puerta de Hierro - Majadahonda - Las Rozas (10 km)
Tram in Valdemoro (3.5 km), located about 25 km south of Madrid, and 10 km southeast of Parla.
A Cercanías line was to be built from Móstoles to Navalcarnero (14.5 km)
In Torrejón de Ardoz, an initial 2.1 km branch off the Cercanías line to Guadalajara is planned to serve the centre of that town.
A 1.6 km branch off the Cercanías line entering Princípe Pío from the north will diverge at Puente de los Franceses to terminate at the Moncloa hub.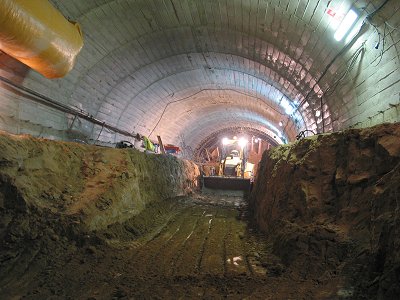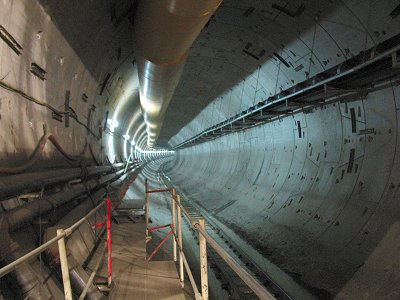 Left: Tunnel built by the Classic Madrid Method under Chamartín Railway Station for Line 1; Right: Tunnel excavated by TBM east of Pinar de Chamartín station for Line 4
---
2006 © UrbanRail.Net by Robert Schwandl.