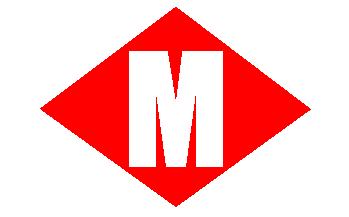 METRO de BARCELONA
Welcome on the Barcelona Subway!
---
This page was designed for people who are interested in Subway systems, collectors of anything related to underground rail networks, or anyone who's planning a trip to this marvellous city of Barcelona.
Choose one of the following subjects to get more information!
Including a Catalan crash course for Metro users
---
---
More interesting links
About other metro systems:
Send me an e-mail if you know any others!
Leon's Public Transport Page
has the best links to lots of other important and interesting subway pages.
helps you to plan your trip on almost any of the world's subway systems!
About Barcelona:
---
---
You're welcome to write to the author for any specific information, any suggestions about this homepage, etc.